---
Advantages

Outdoor Parking
---
You will never experience parking problems at Bamboo Urla Mall!

Baby Care Room
---
So that you can enjoy shopping and entertainment.

24/7 Security
---
With our security you are in safe hands at Bamboo Urla.

Disabled Parking
---
The location of our disabled friends is always ready in our parking lot.
See all
---
Events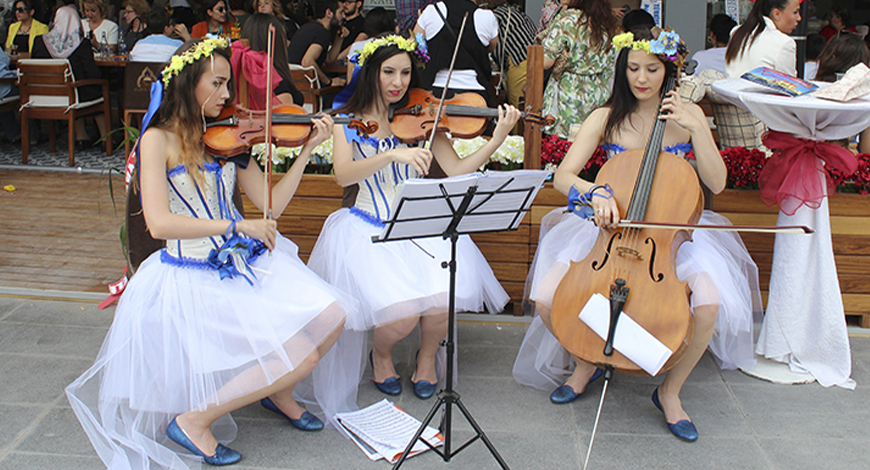 11 Temmuz

15:00-20:00

Ücretsiz
Trio Müzik
Trio müzik etkinliğimizle bir yandan kahvenizi yudumlarken diğer yandan da eşsiz müzik lezzetiyle tanışacaksınız.
ALL EVENTS
---
About Bamboo Urla
Bamboo Urla is not only the summer season but also the four-season İzmir's lucrative shopping and living center with the privilege of the location of Urla, the new center of luxury living in İzmir. Bamboo Urla, located on the İzmir-Çeşme road, is also frequented by local and foreign tourists. Bamboo Urla, a street concept shopping center serving with eating areas, cinema, shops, grocery and construction market, stands out as an enjoyable meeting and resting point as well as meeting the needs of the region
Indoor / Outdoor Parking
Movie theater
Children's playground
Department Stores, Markets, Cafes & Restaurants
MORE
Shop
Movie theater
Supermarket